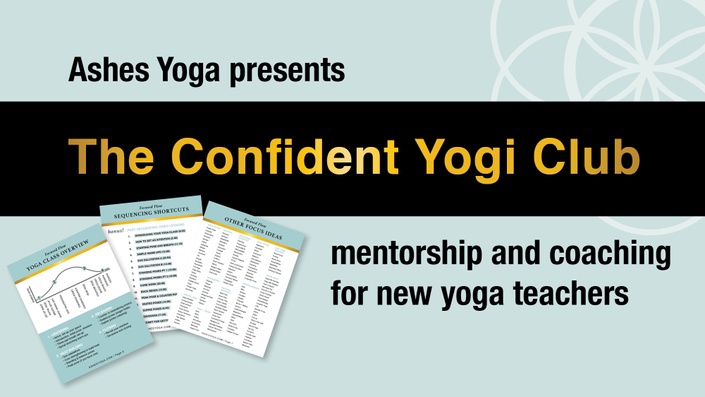 The Confident Yogi Club (Sequencing & Cueing Membership)
Monthly workshops & training for new yoga teachers
Enroll in Course
What if yoga class sequencing wasn't so confusing?
With Yoga Sequencing & Teaching Tips membership there's no need to spend hours pouring over YouTube videos, or just copying other people's classes. You'll get monthly workshops for creating your simple yoga class plans that will save you time and make you more money.
Tell me if this sounds like you:
You struggle with creating a yoga class sequence that feels right for your teaching style.
You're tired of feeling like every class has to be creative and different.
You wish there was a way to make yoga class planning easy and fast.
You worry your students are going to get bored if you keep teaching the same thing over and over.
You fumble over the right words to say when guiding people into poses.
What if there was a way to:
Create a yoga class that reflects your unique teaching style.
Work with a simple formula and template for creative yoga class sequencing.
Change up the flow style of your class plan to offer something different.
Know how to adjust your class plan based on who shows up and the needs of the students.
Become a master communicator.
That's exactly why I created this membership. I want to help make it easy for you to feel confident in teaching your yoga classes, both in person and online.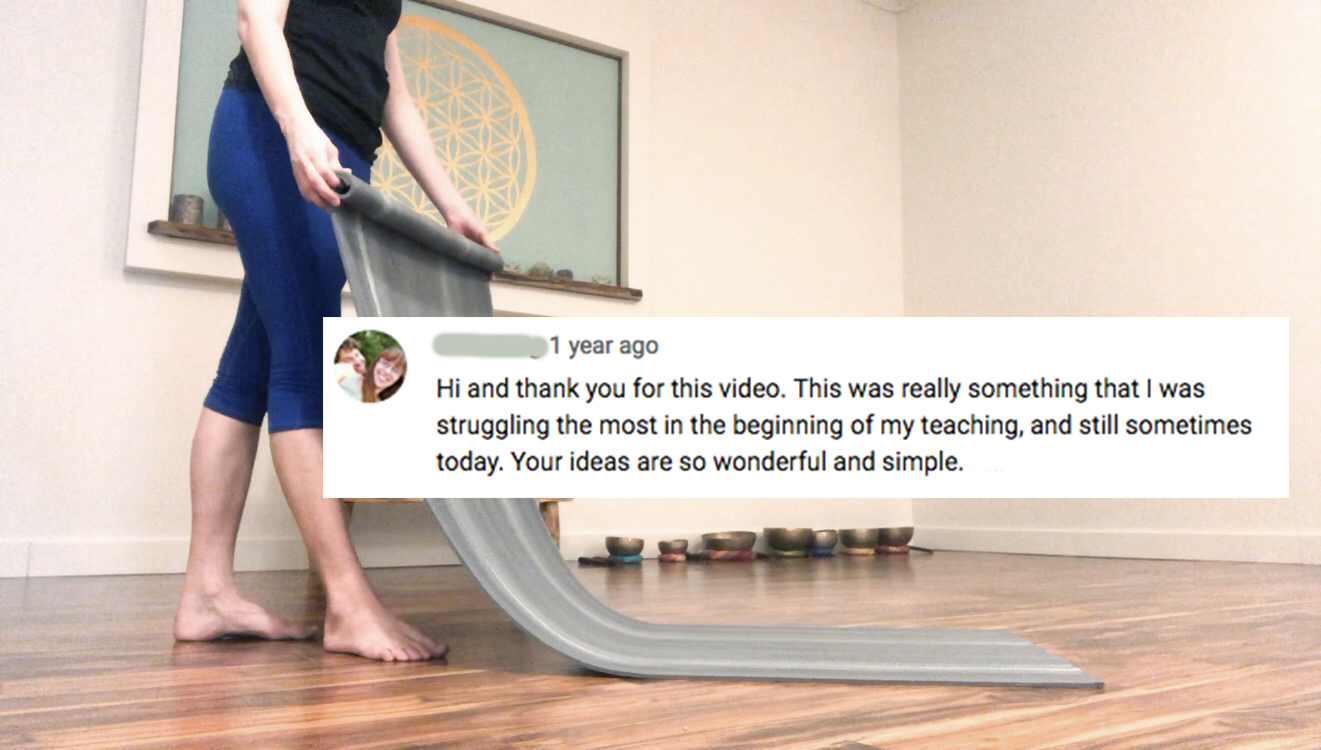 YSTT Membership is a monthly subscription with at least 2 live online workshops per month to help you feel more confident in your yoga class sequencing and cueing skills as a new yoga teacher.

Right now, you're struggling with mustering the confidence to get out and teach your first yoga class, whether that's online or eventually back in person. Teaching online means you need even better cueing skills and your demonstrations have to be spot on. You might even be worried that you'll be misunderstood or that you'll unintentionally cause an injury.
Imagine if those fears were gone. Imagine arriving to teach your class with confidence and a full understanding of how to adjust to the needs of your students.
Who is this for?
New yoga teachers

Yoga teacher trainees

Yoga teacher wannabes

Experienced yoga teachers looking for creative methods

Yoga practitioners for self practice
Your Instructor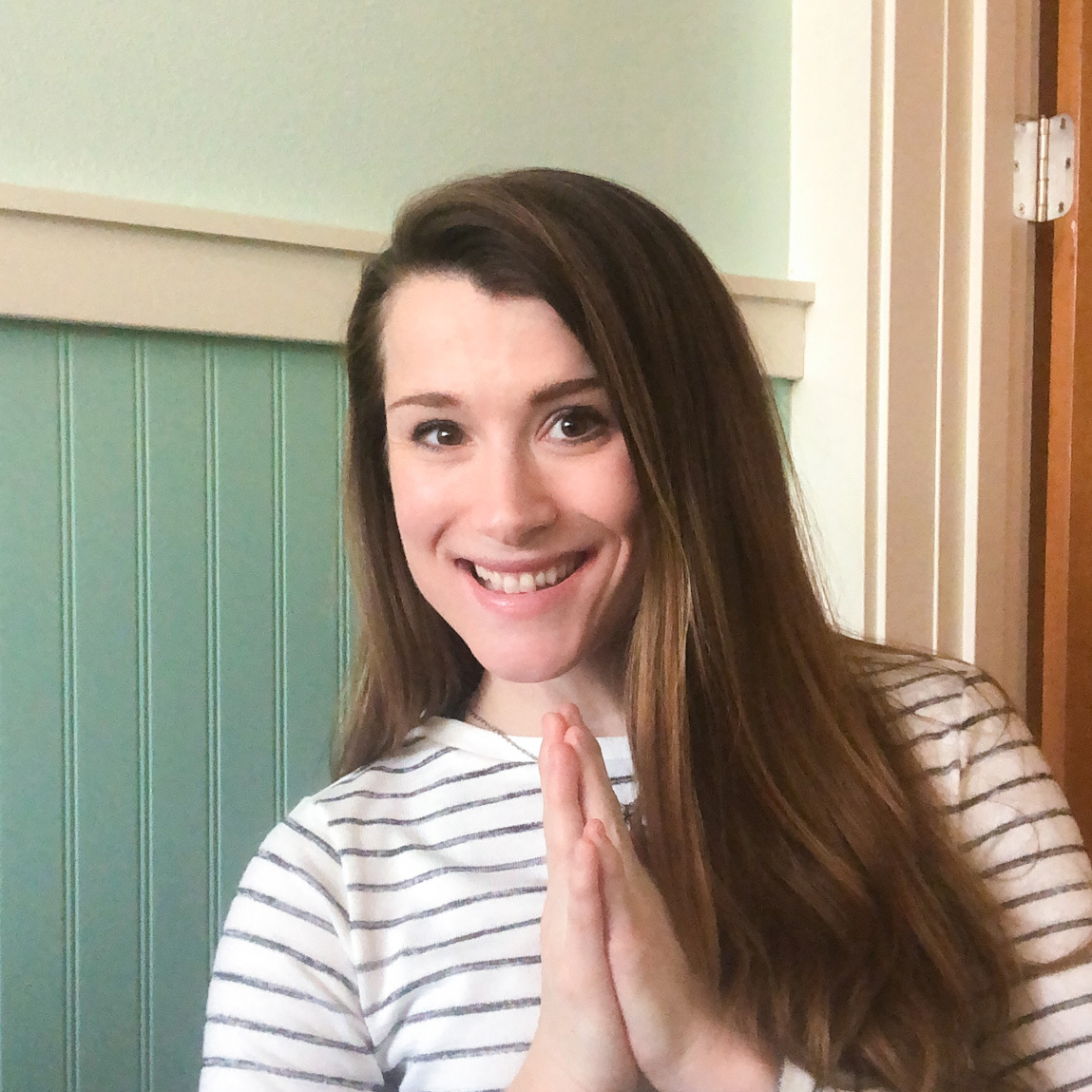 Hi I'm Ashley!
I'm not naturally a morning person. Shocker, I know! But it's true. I, like many others, would rather hit the snooze button for a few more minutes or even, a few more hours.
But I also like to feel good when I'm awake, and I don't want to depend so much on caffeine or substances to keep me awake or numb from discomfort. A few minutes of movement right away in the morning allows me to feel better and to be better.
Nowadays, I LOVE my morning yoga practice and I really love sharing it with others. I'm more patient. My body doesn't ache. I can breathe easier. I make healthier choices. I smile more.
It takes as little as 5 minutes (my classes are 30 minutes), but done consistently over the course of time helps you to become the person that you really want to be.
I'm not talking about "exercising", but rather a simple and basic movement routine.
As your morning movement & meditation teacher, I simplify the practice into 3 phases for your morning movement practice – movement, flow and meditation. It's simple, but powerful. If you want to start feeling better and more energized, joining me for morning yoga is the way to go.
You read my official bio above, but there's more to that story.
I'm Ashley! I'm all things yoga and business– yoga practitioner, yoga teacher, yoga teacher trainer, yoga teacher business coach, and I even own and manage a yoga studio in Poulsbo, WA.
In the methods laid out in this course, I help new yoga teachers plan a self-sequenced yoga class (within a couple hours) so that they can teach their first class with confidence as soon as possible.
Here's the truth. Teaching yoga didn't come easy to me when I first started. Shocker, I know! You might be at that place, too. That's why I created this course to give you the framework to get started.
Nowadays, I enjoy transforming passionate yoga students into thriving yoga teachers through in-person 200 hr yoga teacher trainings and I love building community at my yoga studio (virtually now that we are all on lockdown).
But it hasn't always been that way. Probably like you, I struggled with simply planning out my yoga classes. Creating unique sequences for every single class (15-20 per week) became a tedious chore. I fumbled over the words to say with my plan and felt glued to my sheet of paper. I was shy and quite terrible at stringing words together, let alone trying to be inspirational. Teaching did not come natural to me.
Also, as a new teacher unable to speak confidently, I did a LOT of pose demonstration. My body constantly ached from practicing along in 15 classes per week. I didn't have the slightest clue how to teach from off my mat.
First I tried copying sequences and cues verbatim from youtube and yogaglo videos. I had no idea how to modify or change up the sequence for specific people or populations. And this also felt very inauthentic.
Then, I tried completely winging it and showed up with nothing but a hope for the best. This was extremely stressful and really didn't work.
Then, with my love of problems solving and algebraic equations, I went ahead and created my own simple plug-and-place formula for yoga class sequencing. And it worked!
This is the framework for yoga class planning is what I'm teaching you inside Focused Flow course. I created this for you, a new yoga teacher.
I want to help new yoga teachers show up with confidence and authenticity in their yoga class plan.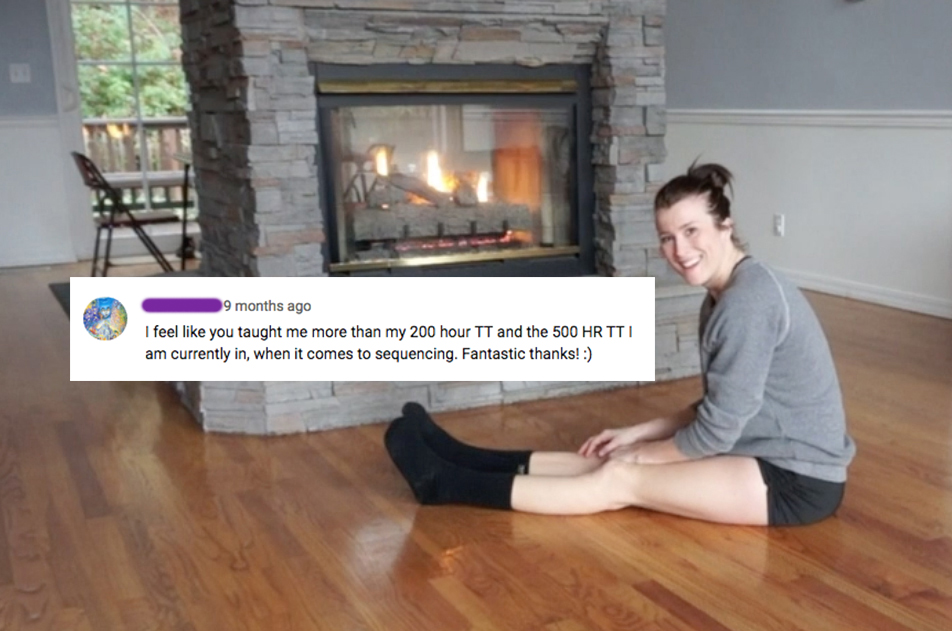 The YTSS Membership training is broken into 2 parts:
1. Yoga Sequencing
In one of our monthly workshops, we'll talk about a topic regarding creating class plans, themes and sequencing for a simple and effective yoga practice.
2. Yoga Cueing

In our other monthly workshop, we'll go through cueing techniques and practices.
The replays will be available shorting after the live broadcasts.
Course Curriculum
Sequencing Workshop Replays
Available in days
days after you enroll
Frequently Asked Questions
When does the course start and finish?
The course starts now and never ends! It is a completely self-paced online course - you decide when you start and when you finish.
How long do I have access to the content?
How does lifetime access sound? After enrolling, you have unlimited access to this course for as long as you like - across any and all devices you own.
Is there a refund policy?
Due to the digital nature of this course, no refunds will be issued after purchase.
How do I contact you with questions?
Join my free FB group, Yoga Sequencing & Teaching Tips, for community and conversation. I'm in there daily to help you out as best that I can. If you have a technical question regarding the course, email
[email protected]
and I'll help you out.
Does this count towards Yoga Alliance continuing education credits?
Short answer: yes. I have yet to provide more of the details, but I am registered with Yoga Alliance as a 200 hr yoga school and YACEP.
So how does this work exactly?
After purchase, login to the course platform.

Then, you can start your journey to becoming a confident yoga teacher right away by watching the replay workshops and downloading the guides and templates.

The live workshop dates, times and sign up links will be in the welcome module, and also emailed to current members when dates are set.

You'll get access to all past and future content as long as you are enrolled in the membership.
Imagine where you could be a month from now or a year from now. Are you going to go back to the yoga studio more confident in your teaching abilities, or will you go back feeling like you need another 200 hrs of YTT? Let's not wait! Let's get you on your way to becoming a confident yoga teacher right now.